Over time, residents (and staff) can get tired of playing the same games, day after day. To ease the monotony, consider spicing up your bingo games to create more interest for you and your residents. Here's how:
Add a Double Bingo. Consider giving out two prizes to the winner at a special monthly bingo game.
Organize bingo games with current holidays. Create bingo cards on your computer that relate to the season. For instance, during the summer, create B-E-A-C-H cards instead of the regular B-I-N-G-O cards.
Play swap bingo. If your residents are agreeable, during the middle of a game have residents swap places in which they swap seats with another player and take on that new bingo card as their own. In contrast, in between games, ask residents to swap bingo cards.
Vary the ways to win. Instead of only winning by having five chips in a row, consider playing four corners (each of the four corners must be covered), X-pattern or L-pattern (making the letter on the board), or cover-all (covering the whole board).
Take residents to a bingo game outside of your facility. Search for opportunities in your community to take residents to places that host bingo games in hopes of bringing in more customers, like a local Wal-Mart or restaurant.
Use play money to use at a Bingo Auction. Instead of having to buy prizes and give them out at each bingo game, create play money to pass out to residents when they win. At the end of the month, host a fun bingo auction in which residents use their play money to bid on prizes. See our article The #1 Way to Get Residents to Stop Complainting About Your Bingo Prizes.
Add music. Create bingo cards that have titles of songs instead of numbers. When a song is played, have residents locate the title on their card and cover it with a bingo chip.
Add trivia. Create cards that contain trivia information instead of numbers. For example, make bingo cards that just have different state names inside each box. During the game, give clues about each state and have residents cover their answers with a bingo chip.
Add pictures. Download famous faces into your bingo cards that your residents will recognize. During the game, give trivia about the people and see if the residents can guess who you are talking about before covering their picture with a bingo chip.
Add food and drinks. Plan a fun bingo game while serving a particular food or drink. For example, once per month, host a fun non-alcoholic beverage bingo, like Piña Colada Punch Bingo or Virgin Daiquiri Bingo.
In normal Bingo, a player has a card with the numbers 1 to 75. The host calls out random numbers in this range until a player in the audience manages to fill a row or diagonal on the card. Free slots please. At which point the member calls out, "Bingo" and the host verifies the card. Rather unimaginative, wouldn't you say? This bingo card has 16 words: pivot step, passe, 3 step turns, jazz hands, Charleston Kick, pirouette turn, inside jazz turn, ball change, Free!, jazz square, chasse, grapevine, kick ball change, across the floor, fan kick and jazz dance.
~ Diversi-Tune ~
New Songs (coming soon)
Bill Basham - Piano Solos
Bill Basham - Christmas Piano
Popular Songs
Gay Nineties Songs
American Folk/Patriotic
Christmas Songs
Organ Christmas Songs
Jewish Songs
Gospel Songs
Children's Songs
Miscellaneous Songs
Celine Dion (from kar files)
Celine Dion (French)
Brazilian (Portuguese)
Spanish
--» MIDI Files Without Words --»
Nathen Page Live Jazz Piano
Nathen Page Studio Jazz
Classical Organ Favorites
Classical Harpsichord Duets
Bill Basham - Rock Improvisations
Brent Bailey - Rock Improvisation
Classical Organ/Piano Duets
Download All Files (s.zip - 4.3 MB)
(Unzip with subfolders into new, empty directory
For 'unzip' info, see www.winzip.com
~ Diversi-Tune ~
New Songs (coming soon)
Bill Basham - Piano Solos
My One And Only Love
Autumn Leaves
As Time Goes By
Could I Have This Dance
Five Foot Two, Eyes Of Blue
For Sentimental Reasons
Gary, Indiana
The Glory Of Love
Heart And Soul
Hello Young Lovers
I Have Dreamed
I'm Gonna Wash That Man Right Outa My Hair
If You Were The Only Girl In The World
In The Mood
It's So Nice To Have A Man Around The House
Let's Fall In Love
Love Me Tender
Make Believe
Memories Are Made Of This
Memory (Piano - From Cats)
Misty
Que Sera Sera
Satin Doll
Seventy Six Trombones
Side By Side
Some Enchanted Evening
Someday My Prince Will Come
Stranger In Paradise
Till There Was You
Unchained Melody
Wells Fargo Wagon
When I Fall In Love
Who Will Buy
You'll Never Walk Alone
Younger Than Springtime
Canon In D
March Of The Siamese Children
Bill Basham - Christmas Piano
Popular Songs
Anything Goes
Baby One More Time
Baby I Love Your Way
Barbie Girl
Borderline
Break Out
Bridge Over Troubled Water
Can You Feel The Love Tonight
Celebration
Crazy
Crocodile Rock
Don't Be Cruel
Down Under
Fields Of Gold
Fire And Rain
Fly Like An Eagle
Greatest Love Of All
Have You Ever Really Loved A Woman
Holiday
I Can See Clearly Now
If I Ever Lose My Faith In You
Memory
My Way
The Rose
Singing In The Rain
That's What Friends Are For
Unforgettable
A Whole New World
Gay Nineties Songs
The Band Played On
A Bicycle Built For Two
Bill Bailey, Won't You Please Come Home
For He's A Jolly Good Fellow
Frankie And Johnny
Give My Regards To Broadway
Hello! My Baby
In The Good Old Summertime
Little Brown Jug
Mary's A Grand Old Name
Oh, My Darling Clementine
The Sidewalks Of New York
Sweet Adeline
Ta-Ra-Ra Boom-Der-E
There is a Tavern in the Town
While Strolling Through The Park One Day
Yankee Doodle Boy
American Folk/Patriotic
America
America The Beautiful
Anchors Aweigh
Auld Lang Syne
The Caissons Go Rolling Along
Hail To The Chief
Home On The Range
Marines Hymn
The Star Spangled Banner
Shenandoah
She Wore A Yellow Ribbon
When Johnnie Comes Marching Home
The Yellow Rose Of Texas
You're A Grand Old Flag
Christmas Songs
| | | |
| --- | --- | --- |
| Angels From The Realms Of Glory | Angels We Have Heard On High | Away In A Manger |
| Deck The Halls | I Heard The Bells On Christmas Day | First Noel |
| God Rest Ye Merry Gentlemen | Good King Wencelas | Go Tell It On The Mountain |
| Hark! The Herald Angels Sing | Jingle Bells | Jolly Old St. Nicholas |
| Joy To The World | O Come All Ye Faithful | O Christmas Tree |
| O Holy Night | O Little Town Of Bethlehem | Silent Night |
| Up On The Housetop | We Wish You A Merry Christmas | What Child Is This |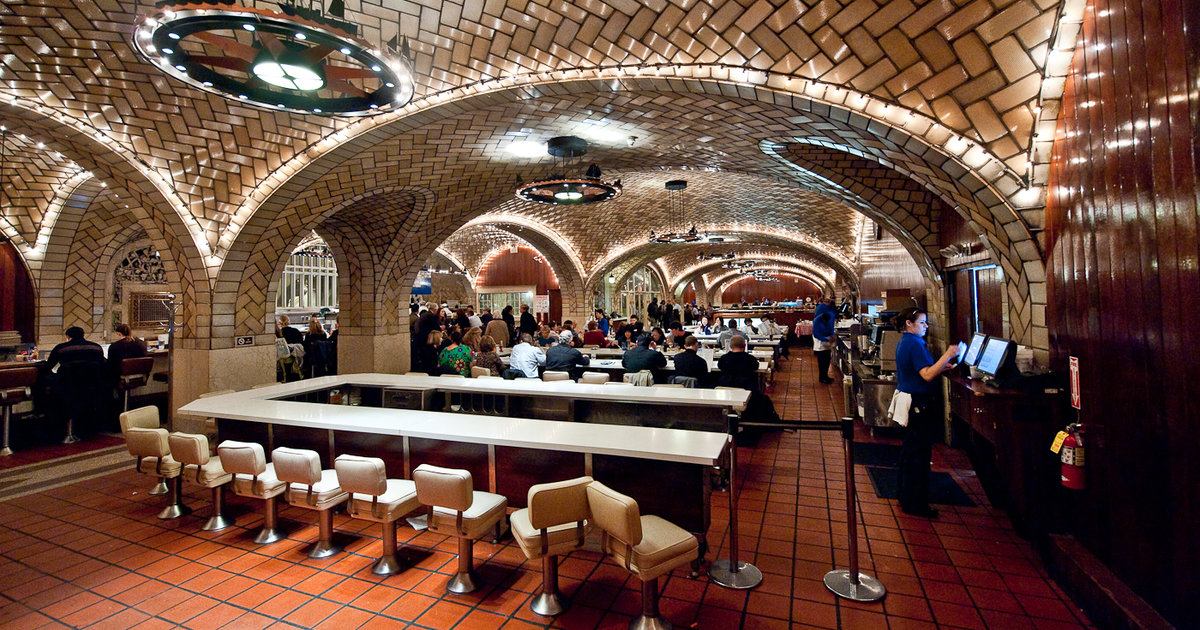 Organ Christmas Songs
Angels We Have Heard On High /Bring A Torch, Jeanette Isabella /O Christmas Tree
Ave Maria
Away In A Manger
Carol Of The Bells
Coventry Carol
Dance Of The Sugar Plum Fairy
He Shall Feed His Flock
I Saw Three Ships /The Holly And The Ivy /Deck The Halls /God Rest Ye Merry Gentlemen
O Come All Ye Faithful /Hark! The Hearald /First Nowell
O Holy Night
O Little Town Of Bethlehem /It Came Upon A Midnight Clear /Silent Night
Pastorale(Corelli)
What Child Is This?
Jewish Songs
| | | |
| --- | --- | --- |
| A Wicked, Wicked Man | Bashanah | Chag Purim |
| Dayenu | Go Down Moses | Hanukka, Oh Hanukka |
| Hatikva | Havah Nagilah | Hevenu Shalom |
| Hinay Ma Tov | I Have A Little Dreidl | In The Window |
| My Hat It Has Three Corners | Rock Of Ages | Shabbat Shalom |
| Shalom Chavarim | Ush'Avtem Mayim | Zum Gali Gali |
Gospel Songs
Abide With Me
Amazing Grace
Battle Hymn Of The Republic
Because
Crusaders' Hymn
Deep River
Jesu Joy of Man's Desiring
Jesus Loves Me! This I Know
Joshua Fought The Battle Of Jericho
Joyful, Joyful, We Adore The
Just A Closer Walk With Thee
Morning Has Broken
The Old Rugged Cross
Onward, Christian Soldiers
Rock Of Ages, Cleft For Me
Swing Low, Sweet Chariot
Wade In The Water
We Gather Together
Were You There?
What A Friend We Have In Jesus
Children's Songs
Billy Boy
BINGO
Blow The Man Down
The Farmer In The Dell
Hush Little Baby
If You're Happy And You Know It
John Jacob Jingleheimer Schmidt
London Bridge
Mulbury Bush
My Bonnie Lies Over The Ocean
Oh Suzanna
Old MacDonald Had A Farm
Polly Wolly Doodle
Sailing Sailing
She'll Be Comin' Round' The Mountain
Shoo Fly Don't Bother Me
Skip To My Lou
Take Me Out To The Ballgame
Ten Little Indians
When the Saints Go Marching In
Miscellaneous Songs
He's Got The Whold World In His Hands
I've Been Working On The Railroad
La Cucaracha
Over The River And Through The Woods
Rocky Top
Turkey In The Straw
Waltzing Matilda
Celine Dion (from kar files)
Because You Loved Me
I Dont Know
If You Asked Me To
Just Walk Away
My Heart Will Go On
Power of Love
To Love You More
When I Need You
Celine Dion (French)
Destin
Je Sais Pas
Vole
Zora Sourit
Brazilian (Portuguese)
Spanish
--» MIDI Files Without Words --»
Nathen Page Live Jazz Piano
A Day In The Life Of A Fool
Autumn Leaves
Body And Soul
My Favorite Things
My One And Only Love
Somewhere Over The Rainbow
Someday My Prince Will Come
Satin Doll
Stella By Starlight
Summertime
Teach Me Tonight
Theme From M.A.S.H. (Suicide Is Painless)
What's New
When I Fall In Love
Who Can I Turn To
You Are The Sunshine Of My Life
Jazzy Bingo
Nathen Page Studio Jazz
America The Beautiful
Blues For C.P. (By Nathen Page)
Chestnuts Roasting On An Open Fire
Delilah
Diversi-Tune (By Nathen Page)
Misty
Ode To Nathen
Summertime
That's All
When You Wish Upon A Star
Classical Organ Favorites
Carillon
Carillon-Sortie
Fanfare
Final in B-Flat
Fugue a la Gigue
Toccata (and Fuge) in D minor
Tocatta (Fifth Symphony)
Westminster Chimes
Classical Harpsichord Duets
Allemande la Vauvert (Le Roux)
Courante (Le Roux)
First Biblical Sonata
Fourth Biblical Sonata
Fugue a la Gigue (Bach)
Gavotte en Rondeau
Gigue
Menuets 1 and 2
The Musical Offering
Sonata No. 1 In C Major For Two Keyboards
Sonata No. 3 in G Major For Two Keyboards
Bill Basham - Rock Improvisations
Bingo Jazz
The Attraction
Family Ties
Mind Explorers
A Friend In Deed
The Overture
Searay
The Rejection
El Word (Piano Solo)
Brent Bailey - Rock Improvisation
Classical Organ/Piano Duets
| | | |
| --- | --- | --- |
| Adoration | Agnus Dei (Bizet) | The Holy City |
| Hymne | Larghetto | Pastorale |
| Prayer In F | Prelude, Fuge and Variation | Siciliano (Bach) |
Bingo Jazz App
Please send comments to:Bill Basham [email protected]